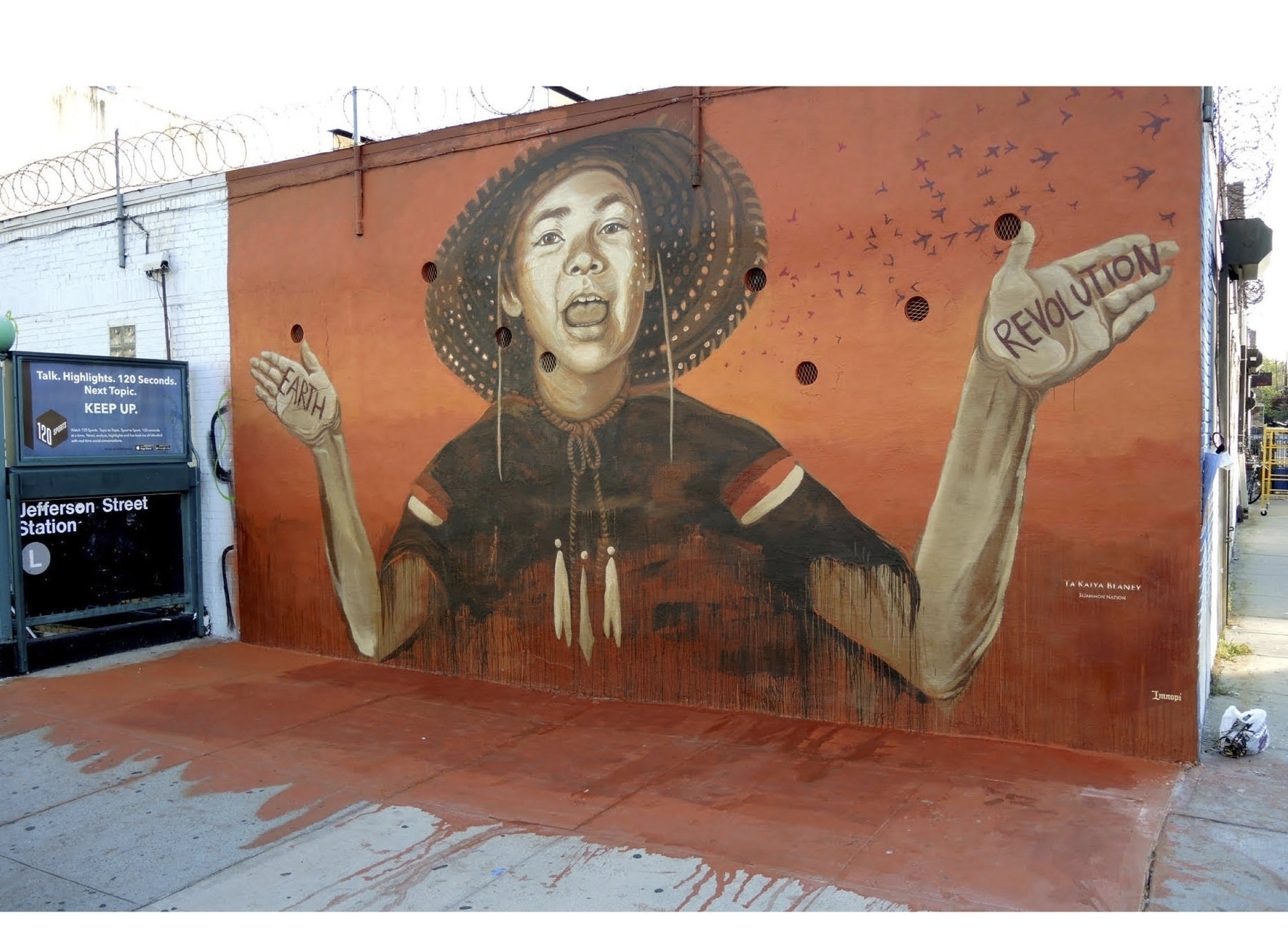 EARTH REVOLUTION
Earth Revolution is a movement of both indigenous and non-indigenous people fighting together for the same future; furthermore, a global action, fabricated of empowered and inspired children and youth. I will dedicate myself to saving what is near my heart, and the heart of my culture, by transforming words into actions and actions to results. I fight for the recognition of rights for both indigenous people and the environment. I call for a worldwide full implementation of the UN declaration of the rights of indigenous peoples and adoption and full implementation of the declaration of the rights of mother Earth. These visions and aspirations for a bright and beautiful future are more than dreams, they are missions. It is one thing to chase your dream, it is another to chase your future.
EARTH REVOLUTION OFFICIAL MUSIC VIDEO:
MUSIC
As a singer-songwriter, Ta'Kaiya has performed all over the world in a wide variety of venues. Her music has also been featured in TV and film. Check out the Shallow Waters music video and purchase the album at link below.
ACTING
Ta'kaiya has played a variety of roles, both on-camera and as a voice actor. She has been featured in music videos, short films and animated television shows. If you would like to cast Ta'Kaiya in your production, please send a message using the contact form.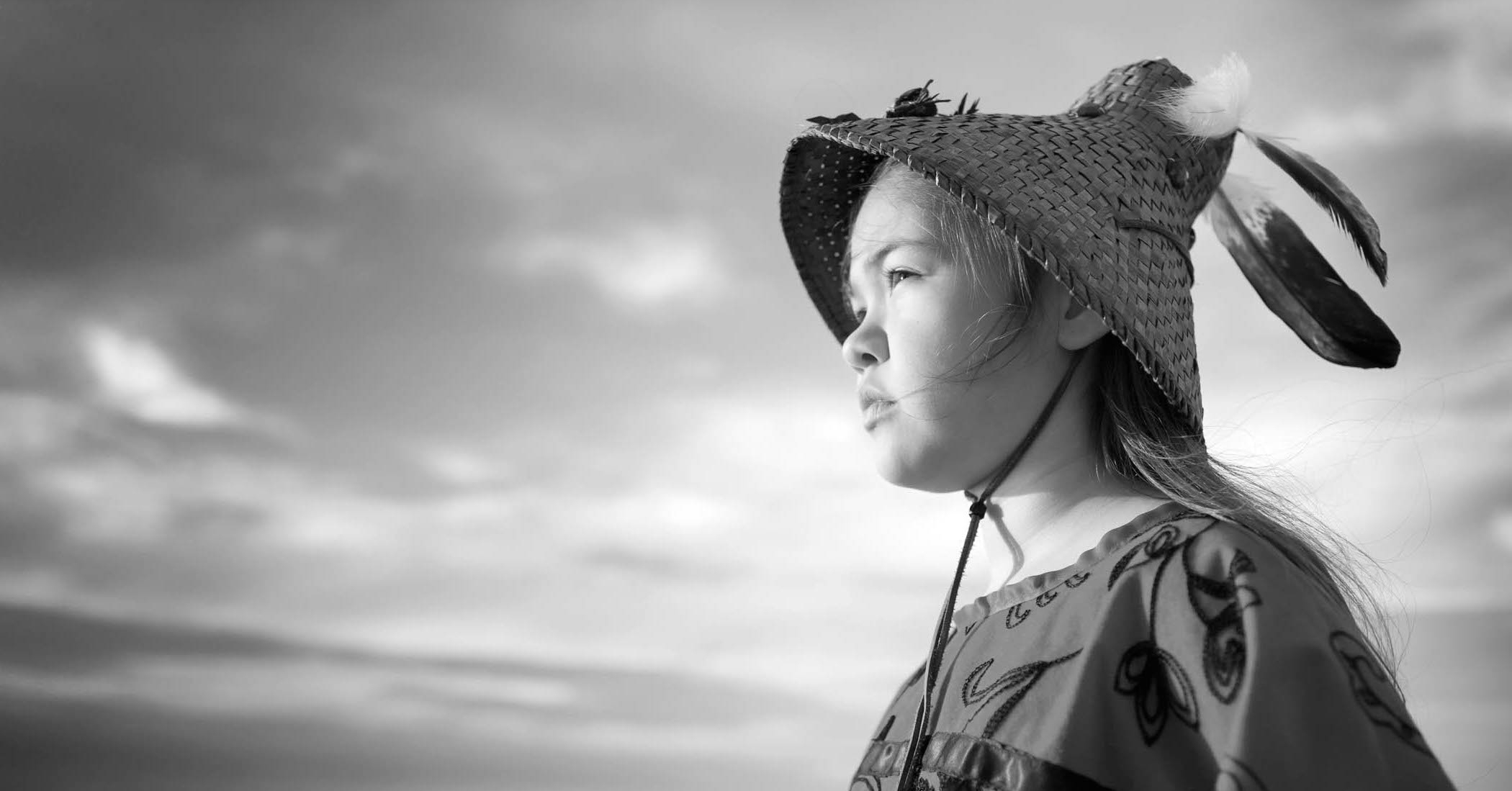 Ta'kaiya is from the Tla'Amin First Nation and grew up along the shores of the Salish Sea in British Columbia, Canada. She has spoken at United Nations conferences, environmental events, and classrooms across Canada and internationally. To request Ta'Kaiya to speak at your event, please use the contact form. To view Ta'Kaiya's complete speaking résumé, click here.
PROJECTS & AMBASSADORSHIPS
NATIVE CHILDREN'S SURVIVAL INDIGENOUS CHILDREN FUND
The importance of establishing a Native Children's Survival Indigenous Children Fund in this moment, cannot be stressed enough. Elders and cultural carriers of Indigenous traditions and wisdom are dying, and in most regions, before they can effectively pass down their wisdom and cultural teachings to us, the seventh generation. A Native Children's Survival Indigenous Children's Fund would specifically address the focus areas stated in the UN Report, The State of the World's Indigenous People: Culture, Language, Health, Education and Sport, Poverty and Well-being, and Human Rights.
SALISH SEA YOUTH FOUNDATION
As visionary of the Salish Sea Youth Foundation, I hope to bring the whales, sea otters, orcas, salmon and herring back. Our goal is to ignite youth-led initiatives to restore wildlife populations throughout the Salish Sea to more than 50% of historic levels. We are a Canadian First Nations Youth-based Foundation, in the process of applying to become a project of Tides Canada. We have two headquarters, one in Duncan, BC, in the Cowichan Valley on Vancouver Island, and one is Bowen Island in West Vancouver, BC. We support the restoration of wildlife populations in the Salish Sea through training First Nations Youth Cultural Ambassadors and supporting their initiatives.
Numerous Television networks, websites and print publications have done pieces on Ta'Kaiya and her work. Check out some highlights below and follow the link to view a complete list of press features.
 
FEATURE ON INDIGENOUS RISING | 2014
FEATURE ON THE NATIONAL | 2011
INTERVIEW WITH THE VANCOUVER OBSERVER | 2013

Use this contact form to make a general inquiry or to request Ta'Kaiya for a speaking engagement.
For film, TV and media interviews, please contact:
Lesa Kirk at Kirk Talent
196 W 3rd Avenue
Vancouver, BC, V5Y 1E9
P: 604-682-5351
E: lesakirk@openentertainment.us

WE APPRECIATE YOUR INTEREST. EMOT.